MyCar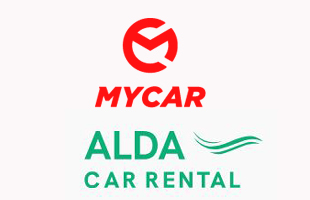 The people behind MyCar are all dedicated to two simple things: quality service and quality products. This is why we only offer brand new cars from Toyota that provide our customers with reliability and comfort as well as ensuring that their travels in Iceland will be as pleasurable as possible.
Our cooperation with Toyota extends even further as MyCar has access to Toyota's service network spanning all of Iceland. For you, just in case. You will also have access to a 24 hour emergency service phone so we will always be there should you need us.
The headquarters of MyCar are superbly located just outside Keflavik International Airport. We offer free shuttle service between our office and the airport. We will even help you with your luggage...
So why should you choose MyCar instead of our competitors?
Here are a few reasons:
Quality personal 24 hour service +354 552 1700
New Toyota cars
Service network all around Iceland
Flexible service - just ask us...
FREE Airport pickup/dropoff
Discounts on fuel, and selected excursions
FREE brochures to help you with your travels


Call us now for personal service: +354 552 1700
Þorsteinn Viktorsson
Eigandi
Díana Einarsdóttir
Framkvæmdastjóri
info@mycar.is